Your Act of Generosity,
Our Longevity
With gift planning, you can provide long-lasting support for Drury University while enjoying financial benefits for yourself

Thursday March 4, 2021
Finances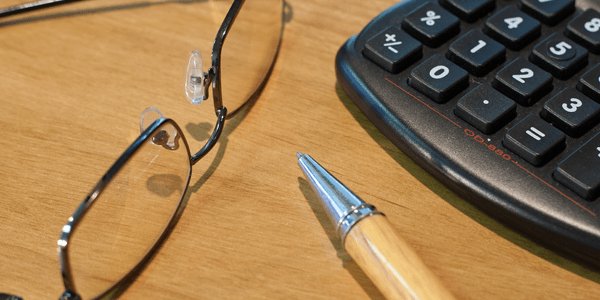 General Mills Reports Quarterly Earnings
General Mills, Inc. (GIS) posted quarterly earnings on Thursday, December 17. The company posted increased sales and profits in the quarter.

Net sales totaled $4.72 billion for the second quarter, up 7% from $4.42 billion during the same quarter last year. This exceeded analysts' expected revenue of $4.66 billion.

"We executed very well again in the second quarter, driving strong performance on the top and bottom lines," said General Mills CEO Jeff Harmening. "In this dynamic environment, I'm proud of the way we're taking care of our people and serving our consumers with brands they love and trust. We strongly believe that the work we're doing today to strengthen our brands and capabilities and deepen our connection with consumers will translate to profitable growth and shareholder value creation for the long term."

The company reported net earnings of $688.4 million for the quarter, up 19% from $580.8 million during the same quarter last year. Adjusted earnings per share were $1.12, up 17% from $0.96 in last year's quarter.

General Mills saw an 18% rise in net sales in its Pet segment. Sales of its BLUE brand pet treats increased approximately 40% in the quarter. This partially offset a decrease of 14% in net sales in the company's Convenience Stores & Foodservice segment. The decline in the Convenience Stores & Foodservice segment was attributed to lower consumer traffic due to the ongoing pandemic.

General Mills, Inc. (GIS) shares ended the week at $58.80, relatively unchanged for the week.


Nike's Earnings Jump as Digital Sales Soar

NIKE, Inc. (NKE) released its second quarter earnings report on Friday, December 18. The company surpassed Wall Street's earnings and revenue predictions, causing shares to jump more than 5% during after-hours trading following the earnings' release.

Nike reported quarterly revenue of $11.24 billion. This is up 9% from last year's second quarter revenue of $10.33 billion and is above the $10.56 billion Wall Street expected.

"NIKE's strong results during a dynamic environment show the power of staying on the offense," said Nike President and CEO John Donahoe. "Fueled by compelling innovative product and global brand momentum, we continue to extend our leadership. Our strategy is working, and we are excited for what's ahead."

The company announced quarterly profits of $1.25 billion, up 12% from earnings of $1.12 billion one year ago. Nike reported adjusted quarterly earnings of $0.78 per share, topping the $0.62 per share that analysts predicted.

Nike Brand digital sales soared 84% in the quarter. The strong digital sales growth offset declines in wholesale business. The company's North America sales increased a modest 1% in the quarter. Outside North America, Nike saw revenue jump in China where quarterly sales were up 24% year-over-year.

NIKE, Inc. (NKE) shares ended the week at $141.47, relatively unchanged for the week.


Darden Restaurants Reports Earnings

Darden Restaurants, Inc. (DRI) posted its second quarter earnings on Friday, December 18. The parent company of restaurants such as Olive Garden, LongHorn Steakhouse and The Capital Grille saw revenue fall by 19% due to ongoing dining restrictions from the coronavirus pandemic.

Revenue came in at $1.66 billion for the second quarter. This was down 19% from $2.06 billion during the same quarter last year.

"I was pleased with our ability to once again deliver strong profitability in an unpredictable sales environment," said Darden CEO Gene Lee. "Our restaurant teams continue to demonstrate remarkable flexibility and resilience, while executing at a high level and serving our guests safely. We continue to view this environment as a rare opportunity to meaningfully transform our business for long-term growth."

The company reported net income of $96 million or $0.74 per share. Last year at this time, Darden posted net income of $24.7 million or $0.21 per share.

Darden's same store sales dipped 20.6% across all of its brands in the quarter. Olive Garden, typically a strong breadwinner for Darden, experienced a 19.9% decrease. LongHorn Steakhouse's takeout demand offset declines in same store sales of 11% in the quarter. Dining restrictions throughout the nation has closed approximately 25% of Darden's dining rooms during the quarter.

Darden Restaurants, Inc. (DRI) shares ended the week at $119.12, relatively unchanged for the week.

The Dow started the week at 30,283 and closed at 30,606. The NASDAQ started the week at 12,915 and finished at 12,888. The S&P 500 started the week at 3,723 and ended at 3,756.

Treasury Yields Dip
U.S. Treasury yields rose at the beginning of the week on the news that a government shutdown was avoided. At the end of the holiday shortened week, yields dipped as unemployment claims edged lower.

On Sunday, President Trump signed the latest COVID-19 relief bill. The bill included $900 billion in aid, including extended unemployment payments and $600 direct payments to individuals.

"With the spending bill now law, I think we're going to take another try at that 1% level in the 10 [year] with us up 3 [basis points] today to 0.96%," said Bleakley Advisory Group's chief investment officer, Peter Boockvar. "The 30 [year] is back to 1.70% and I think headed to 2% in early 2021."

The 10-year Treasury note yield opened the week at 0.933% on Monday. The 30-year Treasury bond yield was at 1.663% to open the week.

On Thursday, the U.S. Department of Labor released its weekly unemployment numbers. First time unemployment claims dipped to 787,000, unexpectedly falling below analysts' expectations of 828,000.

"Initial jobless claims dropped a bit, but at levels this high and with margins of error this big, they're essentially stuck at a painful, inflated level due to the coronavirus surge," said Navy Federal Credit Union corporate economist, Robert Frick. "And as long as that surge continues, even with stimulus, we can expect more than 1 million Americans will lose their jobs weekly, based on state and federal measures."

The 10-year Treasury note yield closed at 0.917% on 12/31, while the 30-year Treasury bond yield was 1.646%.

Mortgage Rates Hold Steady
Freddie Mac released its latest Primary Mortgage Market Survey on Thursday, December 31. Rates remained at historic lows and were little changed this week.

This week the 30-year fixed rate mortgage reached 2.67%, up from last week's average of 2.66%. Last year at this time, the 30-year fixed rate mortgage averaged 3.72%.

The 15-year fixed rate mortgage averaged 2.17% this week, down from 2.19% last week. At this time last year, the 15-year fixed rate mortgage averaged 3.16%.

"All eyes have been on mortgage rates this year, especially the 30-year fixed-rate, which has dropped more than one percentage point over the last twelve months, driving housing market activity in 2020," said Sam Khater, Freddie Mac's Chief Economist. "Heading into 2021 we expect rates to remain flat, potentially rising modestly off their record low, but solid purchase demand and tight inventory will continue to put pressure on housing markets as well as house price growth."

Based on published national averages for the week of 12/28, the national savings rate was 0.05%. The one-year CD averaged 0.16%.
Published January 1, 2021
Previous Articles
CarMax Reports Quarterly Earnings
Campbell Soup Reports Earnings
Salesforce Announces Acquisition