Your Act of Generosity,
Our Longevity
With gift planning, you can provide long-lasting support for Drury University while enjoying financial benefits for yourself

Tuesday January 25, 2022
Washington News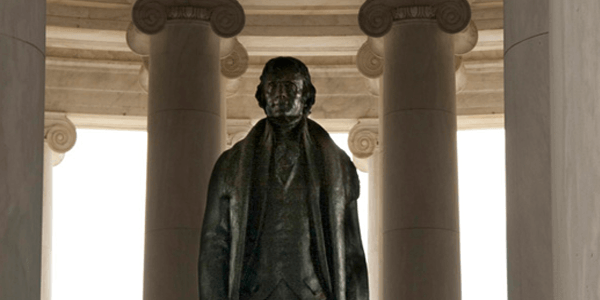 Guard Against Spear Phishing Emails
The IRS Security Summit published a warning this week to make taxpayers and professional advisors aware of the latest email phishing scams. Because both tax advisors and individuals have been under lockdowns or on remote status for over a year, there is greater opportunity for identity thieves to trick individuals into releasing confidential data.
IRS Commissioner Chuck Rettig stated, "Identity thieves have been relentless in exploiting the pandemic and the resulting economic pain to trick taxpayers and tax professionals to disclose sensitive information. Fighting back against phishing scams requires constant vigilance and we urge tax pros to take some basic steps to help protect their clients and themselves."
There are several specific strategies that bad actors use to collect passwords, bank account information, credit card numbers or Social Security numbers.
Trusted Source — A scammer will pose as a familiar person or a reputable organization. This could be a claim that he or she is a long-lost friend or a colleague at a former employer. It could also appear the person is from a bank, credit card company or even the Internal Revenue Service.
Urgent Story — Another strategy is to write a story that pulls on your heartstrings and creates urgency. Some bad actors have written stories about friends or family members who have recently had a huge disaster or are hospitalized with COVID-19 and require immediate assistance. The story will also include a link to more information needed to provide help to that friend or family member.
Spear Phishing — A particularly successful strategy by a fraudster is to claim to be a potential client for a tax professional. Because many tax professionals are now aware that an email with an attachment may be suspicious, the individual exchanges four or five emails with the tax professional. After a series of emails, the guard of the tax professional is down and the bad actor sends an email with the attachment that will trigger the download of malware.
In all of these cases, the malware downloaded onto the computer of the individual or tax professional is designed to give the scammer access to passwords. If the tax professional has client accounts with pending tax returns, the bad actor then completes those returns and files them. However, the bank account information for the refund is changed to an account controlled by the scammer.
A number of tax professionals have also been subject to ransomware attacks. With the malware on the computer or network of the tax professional, the bad actor is able to encrypt all the business files. This is particularly effective because many of the tax returns will have due dates. The bad actor than demands a cryptocurrency payment from the professional. If the ransom is paid, the bad actor may send a key to decrypt the files and meet the required tax deadlines.
The Internal Revenue Service urges all individuals with financial accounts to use two-factor authentication. Both individuals and tax professionals should have anti-virus software that is updated on a daily basis. Tax professionals should also encrypt the data at rest and create daily backup files that can be recovered if their hard drives are encrypted.
The Department of Treasury urges both individuals and tax professionals to review IRS Publication 4557, Safeguarding Taxpayer Data.
Reasonable Cause for Late Estate Tax Return?
In
Frank T. Leighton et al. v. United States;
No. 1:21-cv-00840, the Court of Federal Claims declined to dismiss a suit by an estate to recover the penalties that were imposed for late filing of a return. The estate claimed that the late filing was due to reasonable cause and the Court determined that there was a question of fact that required a trial.
Decedent David Leighton passed away in January of 2017. Son Frank Leighton served as executor. The decedent had used Freshwater Consultants of Alexandria, Virginia ("Freshwater") for tax services. He obtained financial and investment services from JDJ Family Office Services ("JDJ Services"). The estate selected attorney Richard Allen to assist in administration.
Mr. Allen informed the Executor that an estate tax return was required only if the estate value exceeded $5,490,000. All of the parties assumed that the estate value was between $1 million and $2 million when the decedent passed away. Therefore, the parties did not anticipate a need to file an estate tax return.
Attorney Allen inquired with Freshwater whether there had been prior gifts. Both JDJ Services and Freshwater did not report any gifts on IRS Form 709.
Two years after his father's death, decedent's other son, David Leighton, Jr., indicated that the decedent "might have" established trusts. Freshwater researched the matter and discovered a 2012 gift tax return showing gifts of $5,094,000. These 2012 gifts plus the remaining estate assets required completion of an estate tax return. The estate tax return was filed on April 9, 2019, 2 years and 4 months after the decedent passed away. The estate paid the estate tax and estimated penalties. The IRS assessed late filing and payment penalties of approximately $430,000.
The Executor filed a refund claim on the basis that there was a reasonable cause defense for the penalties. The IRS claimed that the advice from Mr. Allen was unreasonable and the failure to discover the 2012 gift tax return in a timely manner was unreasonable.
The court explained that Section 6651(a) defines a "reasonable cause" exception. This reasonable cause must not be due to willful neglect, but there must have been circumstances "beyond the taxpayer's control." A taxpayer must exercise ordinary business care and prudence, but correct filing could be blocked by events outside his or her control. Reg. 1.6664-4(b)(1) specifies circumstances may "indicate reasonable cause and good faith" and should "include an honest misunderstanding of fact or law that is reasonable in light of all the facts and circumstances, including the experience, knowledge, and education of the taxpayer."
The question is whether the Executor acted reasonably in locating the 2012 gift tax return. The Executor claims that Mr. Allen made a diligent effort to identify lifetime gifts. The key question is "at what point the availability of the document and exhaustive searching becomes enough to rise to the level of reasonable cause for a late filing." The Court determined that a trial court must address this question of fact.
Editor's Note:
This case is a good summary of the grounds for negation of assessed penalties based upon reasonable cause.
National Coalition Opposes DAF Bill
In a letter to Members of Congress, a coalition of 300 organizations voiced opposition to the Accelerating Charitable Efforts (ACE) Act (S. 1981). The bill was introduced by Sen. Angus S. King, Jr. (I-ME) and Senate Finance Committee Member Chuck Grassley (R-IA). The coalition stated the provisions of the bill with respect to donor advised funds "would undermine important charitable tax incentives in ways that could be devastating to the vulnerable community members supported by our philanthropy."
The ACE Act would place restrictions on both private foundations and donor advised funds. The coalition notes that "DAFs are the simplest, most flexible, and most economical way for philanthropists to make these gifts." The DAFs are much less expensive than private foundations and funds must be donated and used exclusively for charitable purposes.
The 2020 DAF Report by the National Philanthropic Trust reviewed funds held by many foundations and discovered that approximately 20% of the DAF balances were granted each year to qualified charities. This contrasts with private foundations, which generally distribute 5% per year.
The sponsors of the ACE Act are concerned that funds will be locked up in DAFs and not used for charitable purposes. The ACE Act creates two categories for DAFs. The DAF funds either must be spent within 15 years from date of contribution, or within 50 years and charitable deductions for gifts to longer-term funds would be delayed until the time when the funds are distributed. The coalition explains that these provisions create disincentives that would discourage donors from funding DAFs and reduce giving to charity. The Coalition notes the ACE Act "would diminish rather than enhance our communities' and their donors' ability to support urgent charitable needs throughout our country and across the globe."
The coalition explained it has "grave concerns" with the ACE Act. It will seek to work with the two Senators to promote philanthropy.
Editor's Note:
During the past decade, donor advised funds have grown dramatically in value and made millions of grants to assist those in need during the pandemic. The coalition points out that DAFs distribute far larger grants (as a percentage of fund balance) than private foundations. Because DAFs are often funded each year, the 15-year tracking and distribution requirement is far beyond the accounting ability for many nonprofits with DAFs.
Applicable Federal Rate of 1.2% for August — Rev. Rul. 2021-14; 2021-31 IRB 1 (15 July 2021)
The IRS has announced the Applicable Federal Rate (AFR) for August of 2021. The AFR under Section 7520 for the month of August is 1.2%. The rates for July of 1.2% or June of 1.2% also may be used. The highest AFR is beneficial for charitable deductions of remainder interests. The lowest AFR is best for lead trusts and life estate reserved agreements. With a gift annuity, if the annuitant desires greater tax-free payments the lowest AFR is preferable. During 2021, pooled income funds in existence less than three tax years must use a 2.2% deemed rate of return.
Published August 13, 2021
Previous Articles
How to Recover from Unemployment Compensation Fraud
Taxpayers Receive Unemployment Compensation Refunds
2.2 Million Economic Impact Payments
Advance Child Tax Credit Payments Sent to 35 Million Families